Description
Drawer freezer Midea MDRD333FZF
Midea MDRD333FZF01 is a 227 l drawer freezer in energy class A+ The device is equipped with NoFrost technology, thanks to which you will forget about the need for defrosting. The refrigerator/freezer conversion mode enhances comfort and Multi-Air Flow technology ensures optimum temperature inside the machine. Midea MDRD333FZF01 has a total of 7 shelves and drawers, allowing you to perfect the organization of space and store a large number of products.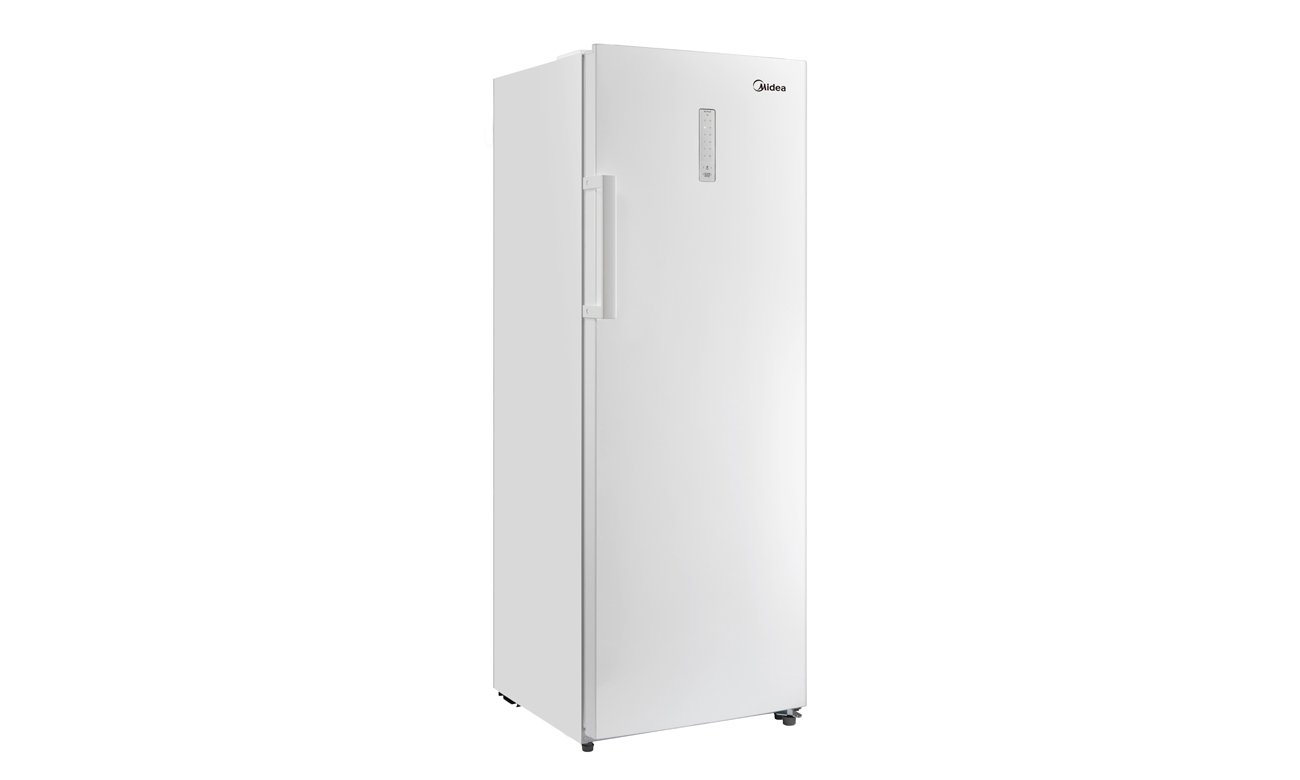 No Frost technology, conversion mode
With NoFrost technology, thawing is a thing of the past. There is no frost in the middle of the Midea MDRD333FZF01 drawer freezer, so you no longer have to bother with one of the traditional maintenance elements of the device, Midea takes care of it for you. In addition, you can turn your freezer into a refrigerator with a single touch of the display, or vice versa. Conversion mode makes your device perform 2 functions and you can use it according to your current needs.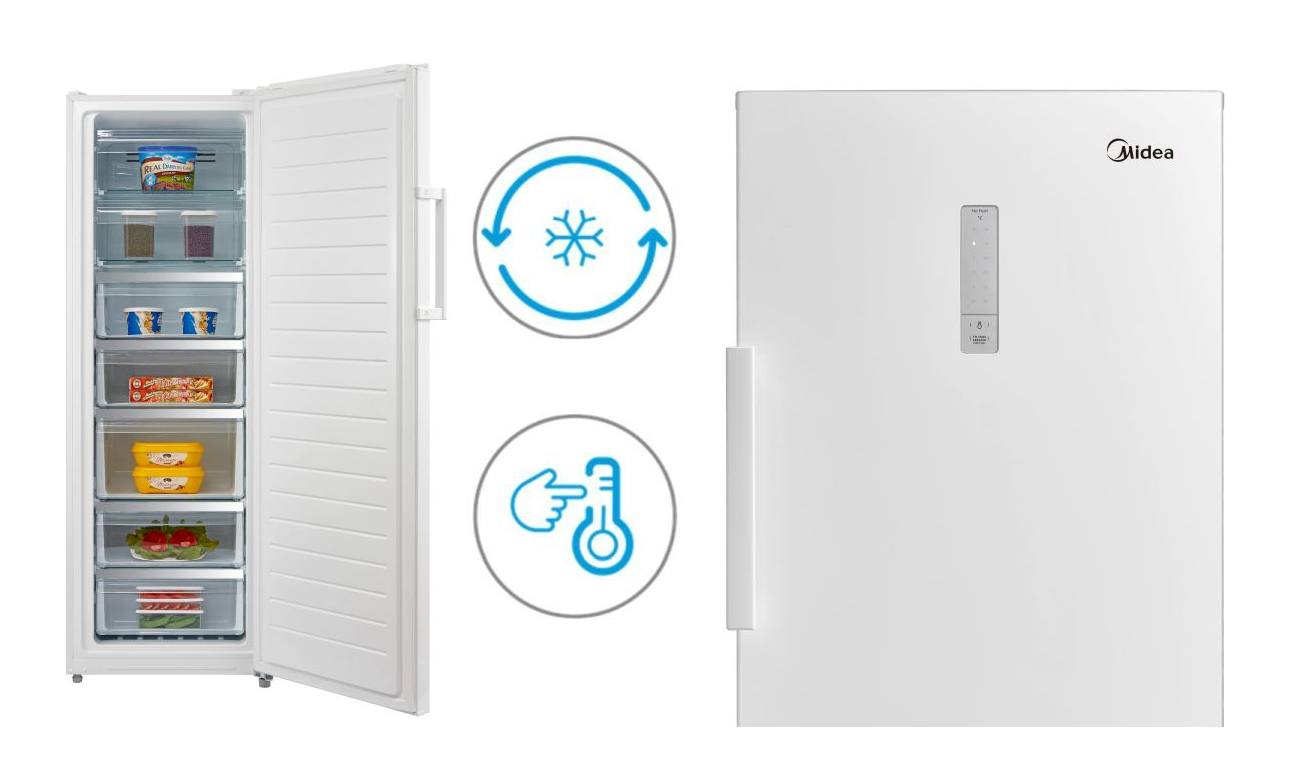 Multi-Air Flow at Midea MDRD333FZF01
The Multi-Air Flow system used in the Midea MDRD333FZF01 provides a three-dimensional cold air circulation inside the unit. Thanks to this, the entire chamber has the right temperature, and the stored products are evenly cooled. This allows you to stay fresh longer and preserve the taste and nutritional value of your food.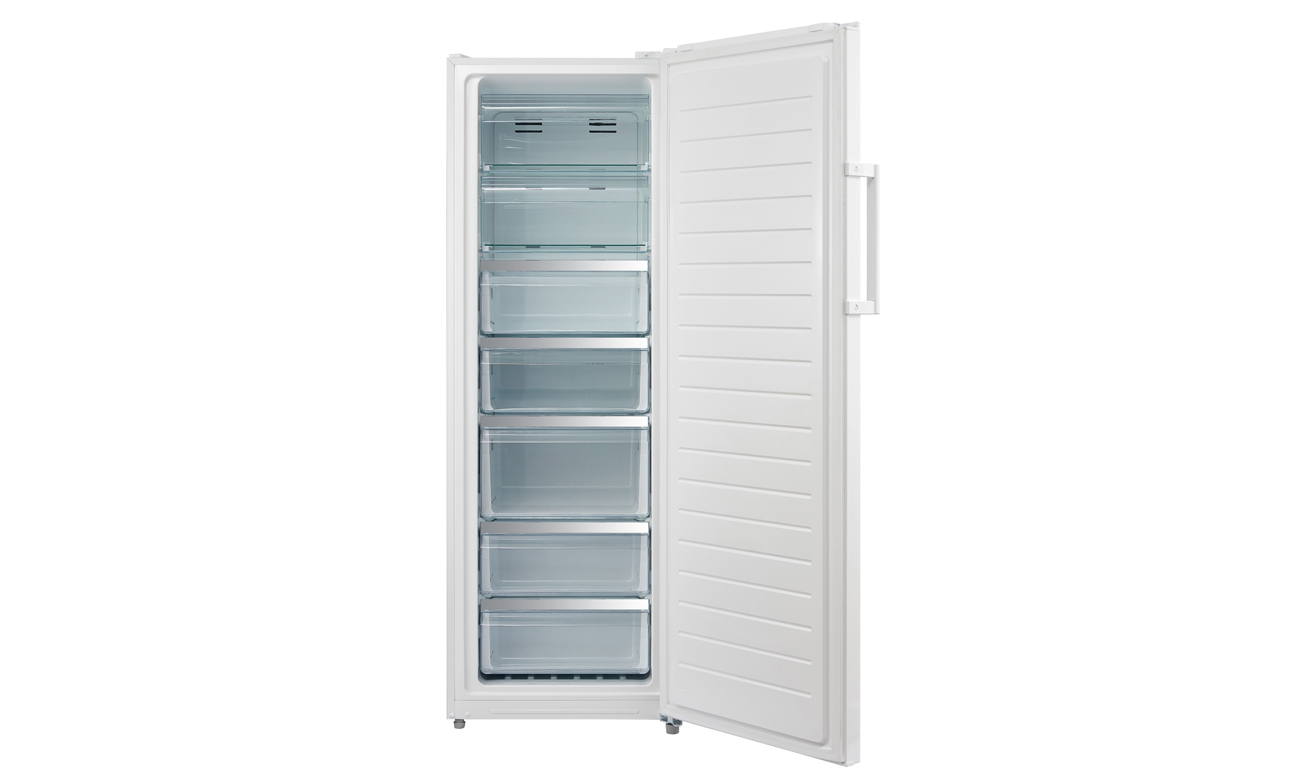 Electronic display, double-sided door installation
The modern and easy-to-use electronic display makes setting the desired functions or temperatures extremely easy and the data displayed easily accessible and easy to read. The device also allows you to change the direction of opening the door so that it can be opened to the left or right. This makes it easy to adapt to room conditions, not the other way around.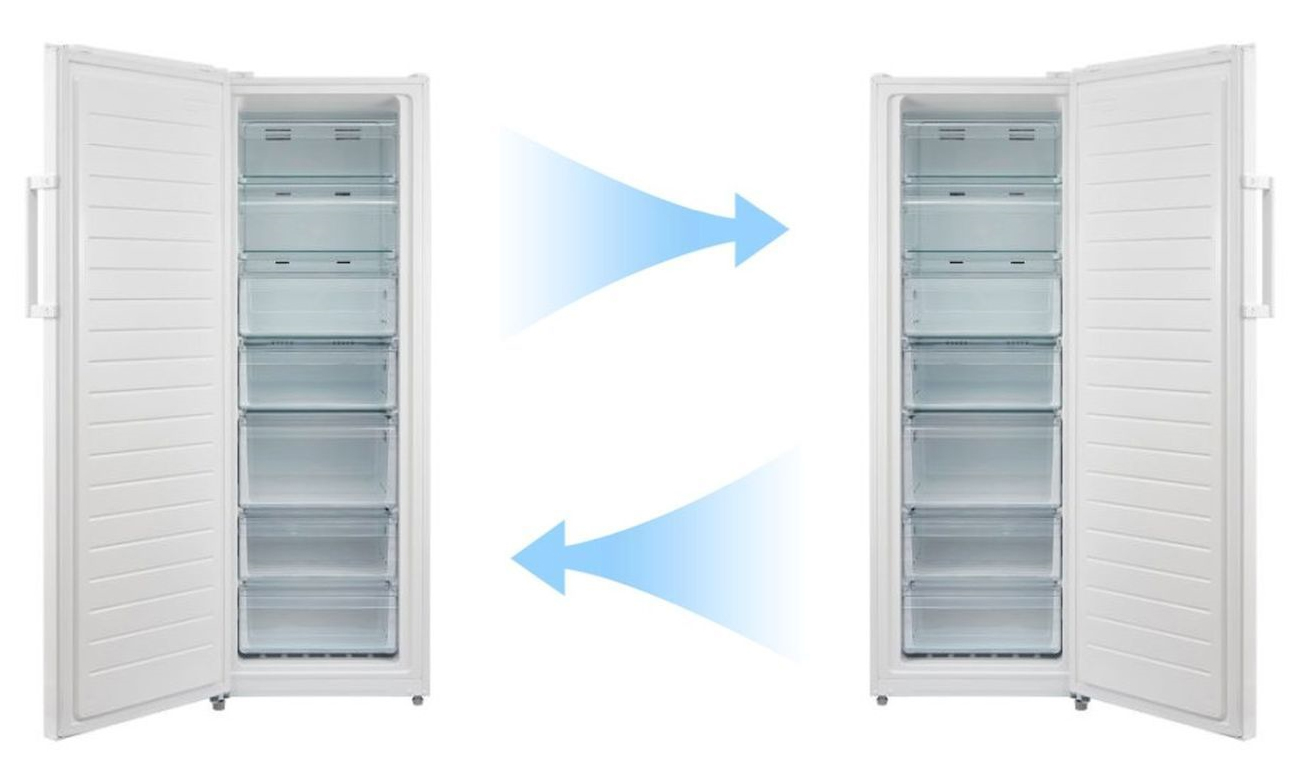 Quick freezing function
Midea's MDRD333FZF01 quick freeze function allows you to freeze new products in no time. This is ideal when you come back from shopping or when you want to freeze a large amount of food. Thanks to this function, frozen products will retain their freshness and taste for longer.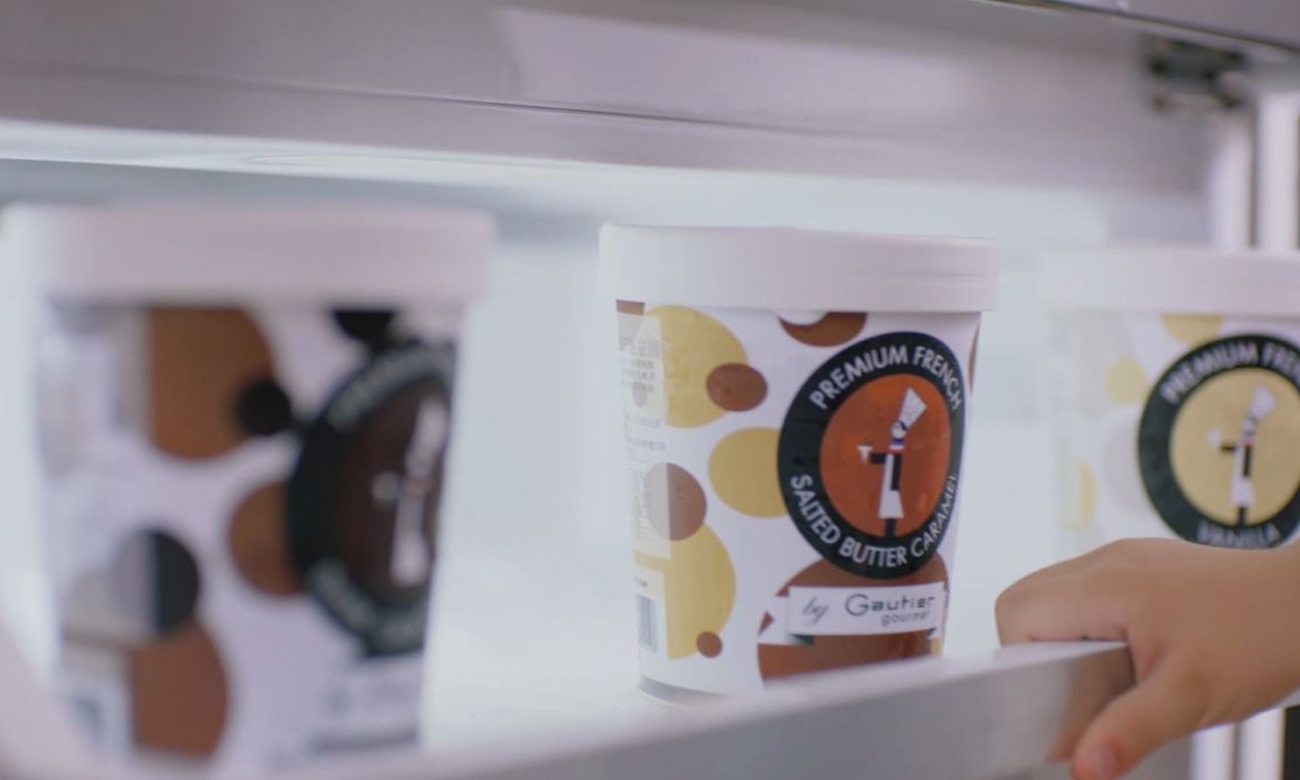 Big Box Drawer, Zero Clearance
The Midea MDRD333FZF01 drawer freezer is equipped with an increased capacity Big Box drawer that allows you to store larger products without problems. The comfortable and ergonomic handle makes it easy to pull out and slide the drawer in, providing easy access to the inside. In addition, the Zero Clearance door opening system gives you access to all drawers and fully functional functionality of the device when you open the door at an angle of just 90°.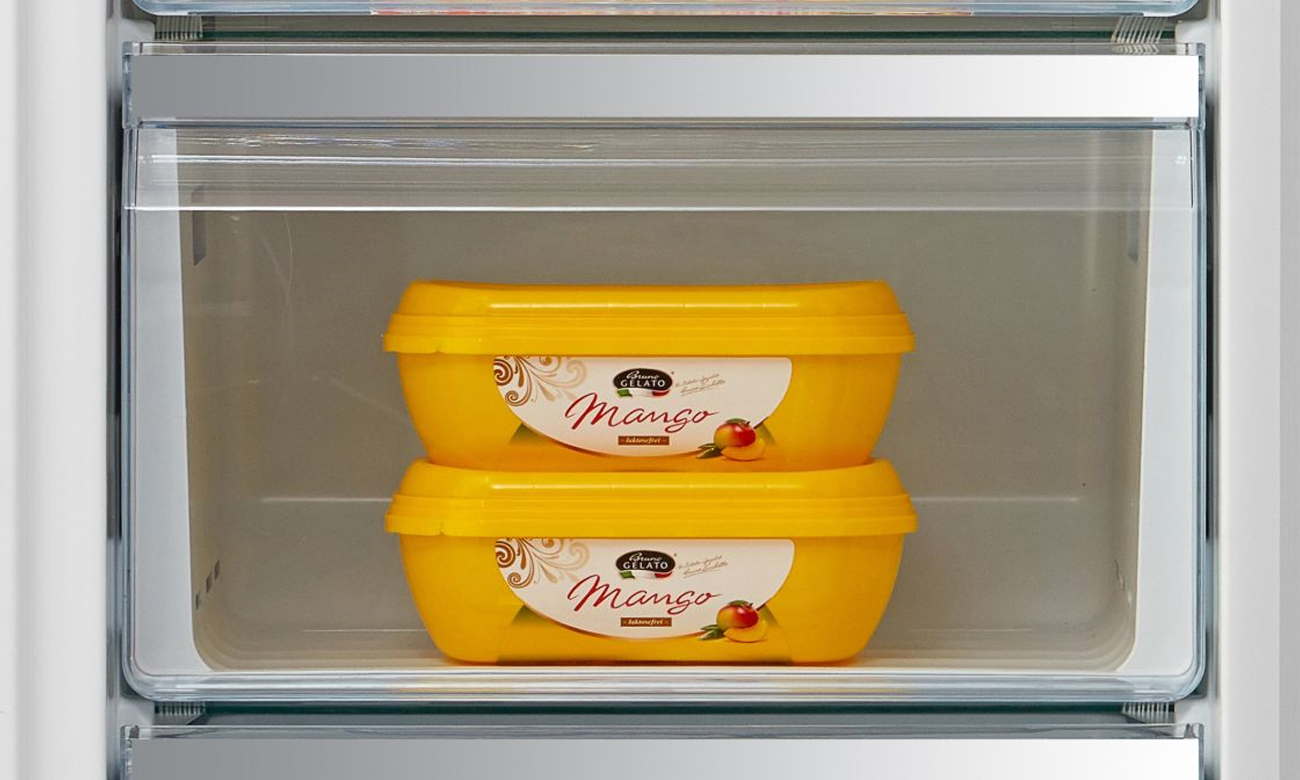 Additional information
| | |
| --- | --- |
| Brand | |
| Colour | |
| Capacity Ltr | |
| Style | |
| Dimensions (HxWxD) | 172x60x62cm |